Zhigang Xie
Associate | Patent Attorney (CN)
M.Eng. (mech)
Chinese Patent Attorney
Consultant in our Shanghai Office

In the IP business since 2002


Specialized in
Mechanics, automobile engineering, mechatronics, textile engineering, hydraulic technology

Member of
ACPAA
Phone
+49 89 2488 279 0
Fax
+49 89 2488 279 99
E-Mail
xie@klunker-ip.com
WECHAT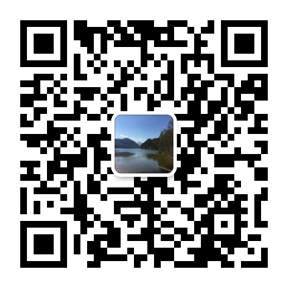 Zhigang Xie
Associate | Patent Attorney (CN)
M.Eng. (mech)
Chinese Patent Attorney
Consultant in our Shanghai Office

In the IP business since 2002


Vita
Zhigang obtained a M.Sc. degree in Mechanical Engineering with a focus on mechanical manufacturing automation from the Tongji University in Shanghai in 2002.

He started his professional IP career at a Chinese TOP-3 patent law firm in Beijing and obtained the Chinese patent attorney's qualification in 2002. In the following years he practiced patent prosecution, mainly before the Chinese Patent Office (CNIPA), and was trained in US and EP patent practice during visiting periods at renowned law firms in the USA and Germany.

In 2012, Zhigang moved to Munich, Germany, where he run the European branch office of a Chinese patent firm and was its chief representative. In 2015, Zhigang joined KSNH, KLUNKER IP's predecessor firm, and built up and successfully lead the firm's China Department.

When KLUNKER IP opened its branch office in Shanghai in 2019, Zhigang moved back to Shanghai and took over the management of our new office.

Zhigang's working languages are English, German and Chinese.


Practice
During his career in Beijing, from 2002 to 2012, he worked mainly on patent prosecution, patent re-examination and invalidation cases before the CNIPA. His experience also includes patent infringement analysis, patent administrative lawsuits and other IP legal services.

During his time at the Munich office of a large Chinese law firm, from 2012 to 2015, he advised German and European clients regarding Chinese patent and trademark matters. He also worked on patent and trademark cases in Europe and Germany for Chinese clients.

Since 2015 Zhigang works at KLUNKER IP, formerly KSNH, mainly on patent prosecution cases before the EPO and GPTO and trademark and design cases before the EUIPO and GPTO.

Although his technical background is general mechanical engineering, he deals with many other technologies, including mechatronics, vehicle engineering, textile engineering, hydraulic technology, medical engineering, to name only a few.


KLUNKER IP's SHANGHAI OFFICE (科林凯知识产权)

Zhigang is in charge of KLUNKER IP's Shanghai branch office, which provides special support for the firm's Chinese clients. Together with native Chinese members and further paralegal staff of our China Department in Munich, KLUNKER IP Consulting (Shanghai) Ltd. provides high-quality IP services to Chinese clients and colleagues using English, German and Chinese languages.