Romain Vidal
Associate | Patent Engineer
Dipl.-Ing. (Phys), CPE Lyon
In IP business since 2012
Specialized in
Physics, semiconductors, integrated circuits, robotics, computer technology, software, digital communication, data processing, image processing, pattern recognition, artificial intelligence, 4IR technology, industrial automation, security technology, cryptography, machine learning, deep learning, (I)IoT
Member of
EPI, Institut Stanislas de Boufflers, AACEIPI (Alumni CEIPI), CPE Lyon Alumni, LEXING (Association du droit des robots), KI Verband (Artificial Intelligence Association in Germany), RAILS (Robotics and AI Law Society), NextGen (Deutsch-französischer Wirtschaftsclub in Bayern e.V)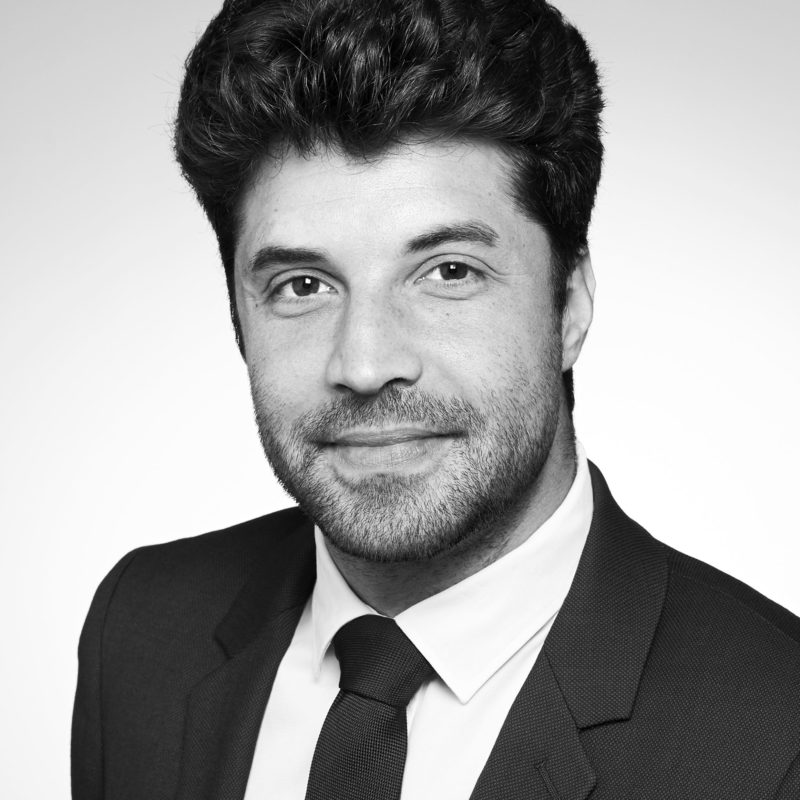 Romain Vidal
Associate | Patent Engineer
Dipl.-Ing. (Phys), CPE Lyon
In IP business since 2012
VITA
Romain grew up in Lyon in France. He graduated in 2014 from the Engineering School CPE Lyon (Grande Ecole of Chemistry, Physics and Electronics), with particular focus on advanced materials of science in the fields of semiconductors, micro- and nanotechnologies. Romain's interest for IP matters started in 2012 during internships at the EPO in Munich (DE), a US-based IP firm in Stamford (CT) and Unilever in Rotterdam (NL). In 2014, Romain finished his studies at the Technical University of Munich (TUM).

In 2014 Romain started his IP career in France and gained knowledge of the French patent law. From 2017 to 2019 Romain worked for a renowned German patent law firm in Munich.

Romain joined KLUNKER IP in 2019. Romain's expertise covers the full range of IP with strong focus on patent matters.

Besides work, Romain likes sport, particularly football, tennis, ski as well as jogging. He particularly likes traveling, discovering new cultures, connecting with people (e.g. MeetUp events) as well as going to the restaurant with friends and having a glass of wine.


AREAS OF PRACTICE
Romain's practice covers the full range of patent matters. His expertise was primarily directed towards patent prosecution, i.e. patent applications drafting as well as office actions worldwide (EP, FR, DE US, CN, JP, KR, etc).

Nowadays, Romain's expertise is gradually focusing on oral proceedings, i.e. post-grant matters before the EPO. Romain's fluency in the three EPO official languages is of great interest for the clients. Additionally, Romain brings his technical expertise in national and international disputes, particularly between Germany and France. Further, Romain spent six months, focusing on the "EU patent package", i.e. Unified Patent Court Agreement/Unitary patent, acquiring a good understanding thereof.

Technically, Romain has developped a profound interest for Computer-Implemented Inventions (CII), particularly in the field of 4IR technologies. Romain constantly updates his knowledge in light of the most recent EPO Case Law.

Romain's broad technical expertise includes semiconductors & display technologies, industrial automation, 4IR technologies, robotics, artificial intelligence, (I)IoT, computer technology, software, security technologies and sustainable technologies.

Clients are of utmost importance to him. Owing to his proven business acumen, Romain is involved in the clients portfolio management/development.