Lisha Bruhn
Candidate | Patent Engineer
M. Eng. (elec)
In the IP business since 2016
Specialized in
Circuit, electronics, signals and systems, computer technology, telecommunication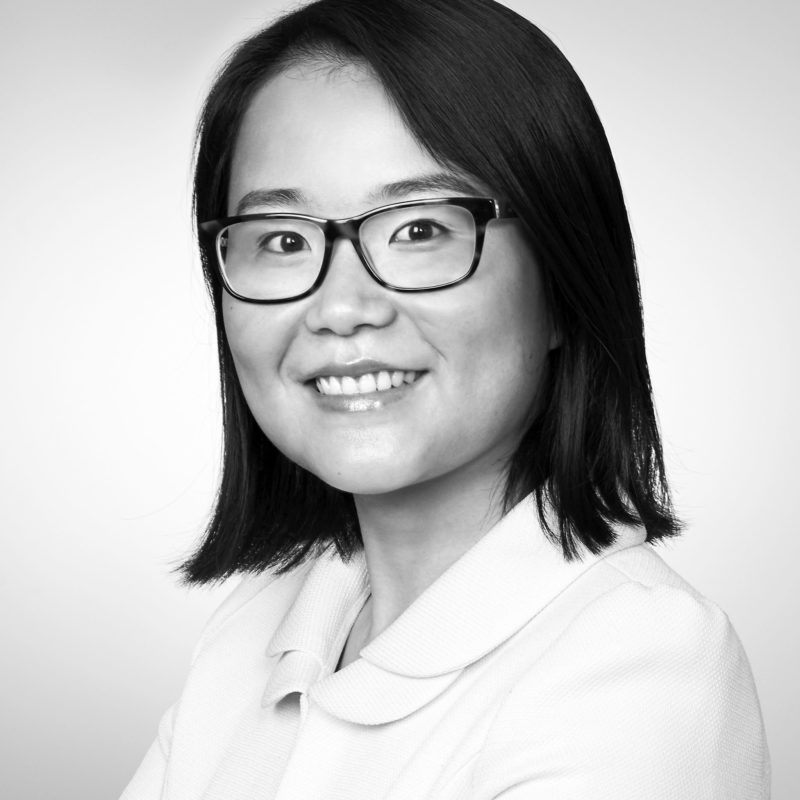 Lisha Bruhn
Candidate | Patent Engineer
M. Eng. (elec)
In the IP business since 2016
Vita
Lisha studied at South Central University for Nationalities in China and Kyung Hee University in South Korea and obtained a Bachelor's Degree majoring in Electronic and Information Engineering in 2012. After graduation she worked as a hardware engineer in the mobile security section of Giesecke+Devrient in China.

In 2014 Lisha moved to Munich and took German classes at an international language school.

Since September 2017 she participated in a German dual vocational apprenticeship at KLUNKER IP and national vocational school for legal and administration and obtained a vocational qualification as a German Patent Paralegal in June 2019.

Afterwards Lisha started as a candidate for European Patent Attorney at Klunker IP and is now studying, in parallel, Computer Science for a Master's degree since September 2019 at FernUniversität Hagen. Besides her mother tongue Chinese, she speaks perfectly German as well as English and Korean. With her German husband she has a son. In her spare time, she likes cooking, doing yoga and hiking.
Practice
During her two-year career at Giesecke+Devrient China, she worked mainly on designing and analyzing embedded integrated or printed circuits in contact, contactless and dual interface smart cards for China UnionPay, Chinese local governments, MasterCard International, VISA International, and Japan Credit Bureau (JCB) and acquired a general overview of industrial manufacturing process and equipment during a three-month practice in two main factories of Giesecke+Devrient in China.

In the time of her dual vocational apprenticeship at Klunker IP, she accumulated systematical and comprehensive knowledge of international, European and German industrial property rights as well as German civil code, German code of civil procedure and accountancy. Meanwhile she supported the patent attorneys in domestic and foreign legal prosecution, recorded and monitored deadlines, created invoices, corresponded with Chinese and international clients and maintained our internal system and clients' systems.

Lisha's technical expertise includes electrical engineering, computing in particular in cryptography, automation technology, human-computer interaction, information visualization on the internet, communication and computer networks, smart cards, radio-frequency identification and general physics.